Fake Accounts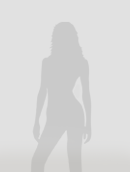 Share:
Twitter
·
Facebook
http://www.hepays.com/group/fakeaccounts
Fake accounts we run into- we're in control, not them - Fake Accounts
create another group
Group Owner:
login to post to this group
Men in Fake Accounts
Women in Fake Accounts
User name: Edwarddennis231
Tries to convince you to link bank accounts together to scam you and steal your money. Do not trust.

Other Popular & Recent Groups
Sugardaddy & Rich Men Mombasa
2
posts
Sugardaddy & Rich Men Marietta
2
posts
White cucks that want to serve goddesses and their bbc alpha
3
posts
Lingerie/Erotica model selling...
3
posts
DUBAI MISTRESS
1
posts
FIN DOMS AND PAY PIGGIES
142
posts
Sugardaddy & Rich Men Charlotte
1
posts
Sugardaddy & Rich Men Houston Area
1
posts
Sugardaddy & Rich Men Austin
1
posts
Sugardaddy & Rich Men Friendswood
1
posts
HePays - Meet Men and Women worldwide and also rich millionaire wealthy men & women. Free Online Dating
Signup