Miss Michelle from Eindhoven Netherlands
On HePays you find anything related to Sugarbabes & Sexy Young Women Eindhoven Netherlands Free Dating Website. Just signup for free and use the site to Sugarbabes & Sexy Young Women Eindhoven Netherlands Free Dating Website from all over the world
Signup Now for FREE to meet someone in Netherlands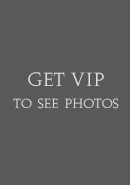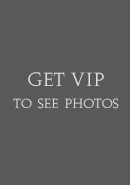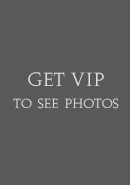 Age:

35 years old

5.5.1982 (Taurus)
Open to:

* Open Relationship

* Female-led relationship (FLR) / Dominant Woman

* Findom / Financial Domination

* Sugardaddy / Sugarbabe

* others
| | |
| --- | --- |
| Interested in: | Girls & Guys |
| | |
| --- | --- |
| Seeking: | Mistress Looking For Gentleman (seeking) |
| | |
| --- | --- |
| Height: | 174cm / 5 ft 8 ins |
| | |
| --- | --- |
| Hepays Profile ID: | #123030 |
About me:
Welcome to my world of magical wonders, devious delights, and creative mischief.

I am independent and fun loving, some may say dominant. :) What can I say, when I want something I get it. I don't see a point in waiting on it unless there is a lesson to be learned. I have been in the BDSM world since 2000, starting as a submissive and realized I was Dominant by nature within a year. I practice SSC, RACK and PRICK. I also believe strongly in aftercare. My interests lie in finsubs or Submissive Sugar Daddies.

Learning and Travel are my passions. The discovery of new places and cultures have always fascinated me.

My personality is a naturally dominant woman. With that comes the responsibility and care of the submissive that I have decided to keep long-term. See there is a difference in a fetishist who I will drain and abuse one time only. How they are after, I do not care as I will not see them again. A submissive that is interested in long-term care are groomed to learn how to manage money and learn to invest so that their disposable income is put aside for me. I nurture needs that match both of us. If I do not believe we are a match then I will send you packing no matter how much money you SAY you are going to send me.

Twitter: https://twitter.com/queenfaev
Fetlife: https://fetlife.com/users/6554929
Cam verified on findoms.com: http://www.findoms.com/profile/QueenFaeV
Passport verified on IWC.COM: https://iwantclips.com/store/146104/Miss-FaeV-Domination
my own website: http://www.queenfaev.com

And if you really want to be a good pet. Mine cryptocurrancy for me! http://queenfaev.com/tribute/


And if you really want to feed my greed. Send me your CirclePay address via message and enjoy.
Send Message
Skype

Load Account Bid on Date Wishlist Send Cash

HePays is a free online dating site where you can find wealthy or affluent men, men who are not cheap and you decide how rich they have to be before they can write you.

Aside from meeting rich men or rich women, sugardaddies or sugarmamas from Eindhoven Netherlands you can use HePays just like any regular dating platform. Whether you meet your perfect partner or a new love in Eindhoven Netherlands or use international dating its all up to you. The free dating option works if you set the cost for to contact you to a minimum of 0. To date a rich men, wealthy men or sugardaddies is a big trend and lots of women are interested in it. Seeking dating partners in Eindhoven Netherlands as sugardaddy, fantastic love relationship, affaire, friends with benefits, you decide.

Other members in Netherlands:


aid: 123030



HePays - Meet Men and Women worldwide and also rich millionaire wealthy men & women. Free Online Dating
Signup