Lady Alessandra´s commands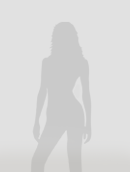 Giving fun little orders to my submissive little worms...
I enjoy telling a man what to do and how to do it.
It fills me with pleasure to have total control over tying down certain parts of your body while you are in a meeting.... Write anything you want in this group & forum for Lady Alessandra´s commands
posting is completely for free & its about Giving fun little orders to my submissive little worms...
I enjoy telling a man what to do and how to do it.
It fills me with pleasure to have total control over tying down certain parts of your body while you are in a meeting...
Lady Alessandra´s commands
Share:
Twitter
·
Facebook
create another group
Group Owner:
https://www.hepays.com/group/ladyalessandra
login to post to this group
The order of today:
I order you to educate yourself on how Cryptocurrencies work.
How to purchase them, how a cold and a hot storage works and how to send them.
I want you to spend at least 1 hour on this task.
Afterwards you are allowed to admire my picture on your knees and to feel grateful for the tasks that you were allowed to fulfill so far!

The order of today:
For today's order you will need shoelaces, a timer and ice cubes.
I want you to restrain your balls separate as well as your little pathetic penis.
Make it tough.
Then you have to circle one ice cube per ball over them until they have melted completely.
Set the timer to 5 minutes.
Afterwards you are required to jerk off hard and fast with your left hand for 5 minutes. Do it as hard and as fast as you can.
And then stop. You are not allowed to cum.
Your next order will follow tomorrow 💋

I want you to get a few cables from around the house and lay them on the floor, forming tiny squares with them, until they resemble a chess board.
Then you shall go over them with your hands and make 10 push ups for my mistress, while laying with your hands over the cables.
You will kneel on the cables for 10 minutes after. And then, straight to bed. I want you to go to sleep while having stripes both on your palms and knees to feel how painful it is to not have your mistress controlling your life.

The order of today:
I wish for you to kneel in the shower tonight and to let cold water run down your spine for 3 minutes. You are not allowed to move and you are not allowed to touch yourself.
While you are feeling just how cold it can truly be to depend on a mistress, I command you to remember the most pleasant experience of your life.
After these 3 Minutes I want you to set it on medium high heat and to finish yourself.

Men in Lady Alessandra´s commands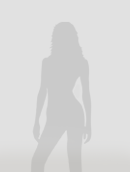 Women in Lady Alessandra´s commands
Other Popular & Recent Groups
REAL PAYPIGS
123
posts
Just want your wallet
654
posts
KIK (paypig, findom, slave, Femdom)
150
posts
Sugardaddy & Rich Men Hidden Hills
1
posts
UK Girls Knicker/Panties/Underwear/Lingerie Selling
73
posts
Atm meets
9
posts
Sugardaddy & Rich Men Austin
3
posts
Pay Pigs && Subbies
10
posts
Seeking paypigs
422
posts
Findom uk
465
posts
HePays - Meet Men and Women worldwide and also rich millionaire wealthy men & women. Free Online Dating
Signup