A Wiccan's Path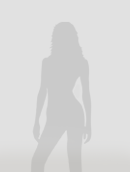 Here at A Wiccan's Path I provide all the absolutely necessary things that are Wiccan. I also provide spells ( for a fee) and I will also do psychic reading's ( also for a fee).

By joining the group you acknowledge that you will respectful of other members, including me, and that you will not troll nor spam the group. You also acknowledge the fact that you will NOT be rude, nasty, insulting or harassing of any member or myself. An immediate removal will happen if these rules are broken.

To ensure that members are serious about joining this group, a fee of $3 MUST be paid BEFORE you join. Members that are found to have joined without paying will be removed.

Other fees are listed below for the services that I give:

Spells- $5
Psychic Medium Reading's- $15
Tarot Reading's-$10

To send payment, send via PayPal to: ariadnebloodmoore@gmail.com. Write anything you want in this group & forum for A Wiccan's Path
posting is completely for free & its about Here at A Wiccan's Path I provide all the absolutely necessary things that are Wiccan. I also provide spells ( for a fee) and I will also do psychic reading's ( also for a fee).

By joining the group you acknowledge that you will respectful of other members, including me, and that you will not troll nor spam the group. You also acknowledge the fact that you will NOT be rude, nasty, insulting or harassing of any member or myself. An immediate removal will happen if these rules are broken.

To ensure that members are serious about joining this group, a fee of $3 MUST be paid BEFORE you join. Members that are found to have joined without paying will be removed.

Other fees are listed below for the services that I give:

Spells- $5
Psychic Medium Reading's- $15
Tarot Reading's-$10

To send payment, send via PayPal to: ariadnebloodmoore@gmail.com
A Wiccan's Path
Share:
Twitter
·
Facebook
create another group
Group Owner:
https://www.hepays.com/group/awiccanspath
login to post to this group
I am always being asked what drew me to Wicca or how I discovered Wicca. Many things drew me to Wicca. One of them being the fact that I saw how someone I knew, a priest, was being treated by her own congregation. Over the course of 4 or so years this person has been through several churches, all of which had very bad parishioners. I decided that I was going to completely change my religion from Christianity to Wicca. But, I wasn't sure how to go about and do that. The discovering of Wicca finally came to me in 2011 when I had a meditational vision of myself in a coven around other people and that I was the High Priestess. I immediately started researching what the vision meant and that was when I discovered Wicca. Wanting to learn more, I spent a whole year researching and studying. I felt this was my path. I knew this my path. It was a calling.

I learned what a Wiccan altar was and so I set one up in my bedroom. I learned about spells and rituals and what the Wiccan symbol was. I studied the Gods and Goddesses. I learned what the Sabbats were. I learned it all in just a year's time. Wicca was most definitely the right path for me.

Wicca was a magical calling for me. At first I didn't tell anyone. The only ones who knew were my husband and mother. Anybody else that I would have told and I would have been called a devil worshiper. I still call Wicca a magical calling for me. I study and practice it every single day. Even though I knew a majority of it in just a year's time, there is still so much to learn and discover. I do not think I can ever look the other way again. Wicca is for me. Wicca is where I will stay.

Men in A Wiccan's Path
Women in A Wiccan's Path
Other Popular & Recent Groups
KIK (paypig, findom, slave, Femdom)
158
posts
REAL PAYPIGS
127
posts
Houston Texas findom cashmeets
2
posts
Just want your wallet
656
posts
Findom
4
posts
Sugardaddy & Rich Men West Los Angeles
49
posts
Sugardaddy & Rich Men Hidden Hills
1
posts
UK Girls Knicker/Panties/Underwear/Lingerie Selling
73
posts
Atm meets
9
posts
Sugardaddy & Rich Men Austin
3
posts
HePays - Meet Men and Women worldwide and also rich millionaire wealthy men & women. Free Online Dating
Signup